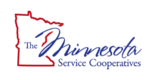 High School Courses (grades 9-12)


MSC Online courses meet Minnesota Academic standards and graduation requirements, as well as the International Standards for Technology in Education (ISTE). All courses are taught by teachers licensed by the State of Minnesota in the subject being taught. For more detailed information about Minnesota academic standard alignment, contact MSC Online.



The ISTE Standards

can be viewed at the ISTE web site.

The courses listed below are available
for students who need to
make up courses or credits, or who want to take additional courses for graduation, enrichment
or college preparation.
Course availability is based on teacher availability. Not all courses will be available in every term.

It may take 7 to 10 days to complete an enrollment after ALL paperwork and payment (if required) has been received.

To view our course quality evaluation rubric, click HERE
The course syllabus can be downloaded by clicking on the course title below.
We only recommend using Firefox for your internet browser to access courses.

NOTE:

Semester-long (.5 credit) courses are identified with an (*).
All other courses, designated A & B, are two-semester, year-long courses for 1.0 credit.
Each semester course may be taken as a single course for .5 credit.
All semester courses are the equivalent of 90 instructional hours, except for the Foundation courses, which may be less.
NOTE:



NOTE:


NOTE:

Some courses (**) require additional materials or equipment. It will be the responsibility of the local district to obtain the additional materials. The requirements are listed in the course description.


____________________________________________________________________________________



A number of courses have three versions to help meet individual student needs, The three options are

Core

,

Comprehensive

, and

Honors

courses.



In

Core

courses, topics are broken into discrete modules that are taught in tandem with the framework students need to develop strong study skills. Rich, engaging content with interactive demonstrations and activities help students absorb and retain information. Most Foundation courses have been replaced with a Core course.

In

Comprehensive

courses, students do more extensive writing and research projects and tackle problems that require more analytical thinking. Course projects and activities also demand more independent thinking and self-discipline than projects in Core courses.

Honors

courses hold students to a greater degree of accountability and demand even greater independence and self-discipline. Students synthesize and evaluate information and concepts from multiple sources and read texts typically assigned in college-level courses. Students also demonstrate college-level writing in essays that require analysis of primary and secondary sources, responsible use of evidence, and comprehensive citation of sources.



---
Please click on the links below to download and view course descriptions. To download a PDF of the course list,

Click here.
Last modified: Thursday, 18 July 2019, 11:54 AM